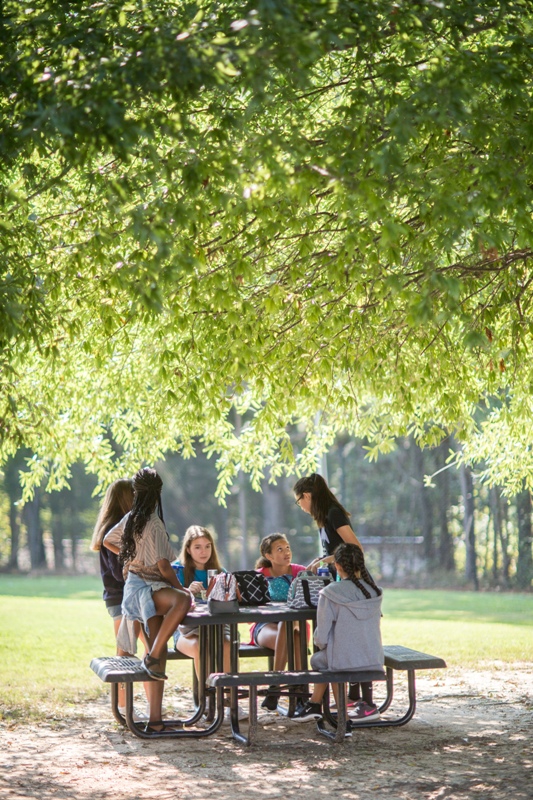 Lunch at TDS is healthy and social! When the weather cooperates, all classes eat outside at designated picnic tables. Students can either bring lunch from home or parents can purchase lunch online. TDS offers nutritious and appetizing choices through a variety of vendors.
Monday: Panera Bread
Tuesday: Rotating Vendors including Jason's Deli, Panda Express, and Pomodoro
Wednesday: Dominos Pizza
Thursday: Moe's Southwestern Grill
Friday: PDQ
The second half of lunchtime includes recess and games. Students can choose to participate in organized sports games, enjoy the playground equipment, read a book, or sit back and talk with friends. Recess is supervised by classroom teachers, and the Lower School PE teacher runs many of the games. In addition, lunch clubs meet once a week or once a month in both Lower and Middle Schools.
The variety of activities that takes place during lunch affords students the opportunity to establish connections to peers with similar interests. This sense of belonging helps students build confidence. TDS strives to develop independent learners who can self-advocate. Even during lunchtime, we are working towards this goal!