Welcome from the Head of School
As you read about the numerous programs and traditions, time-tested core values, and commitment to excellence that define TDS, I hope that you will further your exploration by visiting campus to see us in action. When you walk through the door, you'll discover why my wife and I chose Triangle Day School for our three children.
Scholarship
Academic excellence and intellectual engagement lie at the heart of our mission at TDS. In small classes, thoughtful, creative, and dedicated teachers develop a wonderful rapport with the children, set the bar high, and then support students as they strive to reach their goals. Whether it's a first grader making a video in Spanish, a fifth grader researching a city for his entire class to visit, or an eighth grader presenting her research project to the school community, our students find joy in learning and take pride in achievement. Along the way, they develop healthy self-confidence which serves them well in high school and beyond.
Character
While formal classes exist in both Lower and Middle School, our commitment to developing character and instilling our five core values extends far beyond this time. Held to high standards, students understand the importance of integrity and respect. Engaged in close relationships, students appreciate the value of kindness and empathy. Presented with opportunities to lead and to serve, students learn the significance of selflessness and compassion.
Community
At TDS, every student feels known, connected, valued, and loved. We are small by design, and everyone's talents matter here. Come wander our hallways, and you'll see a kindergartener give a hug to a seventh grader. Within a safe, comfortable environment, students rise to meet challenges and support one another in the process.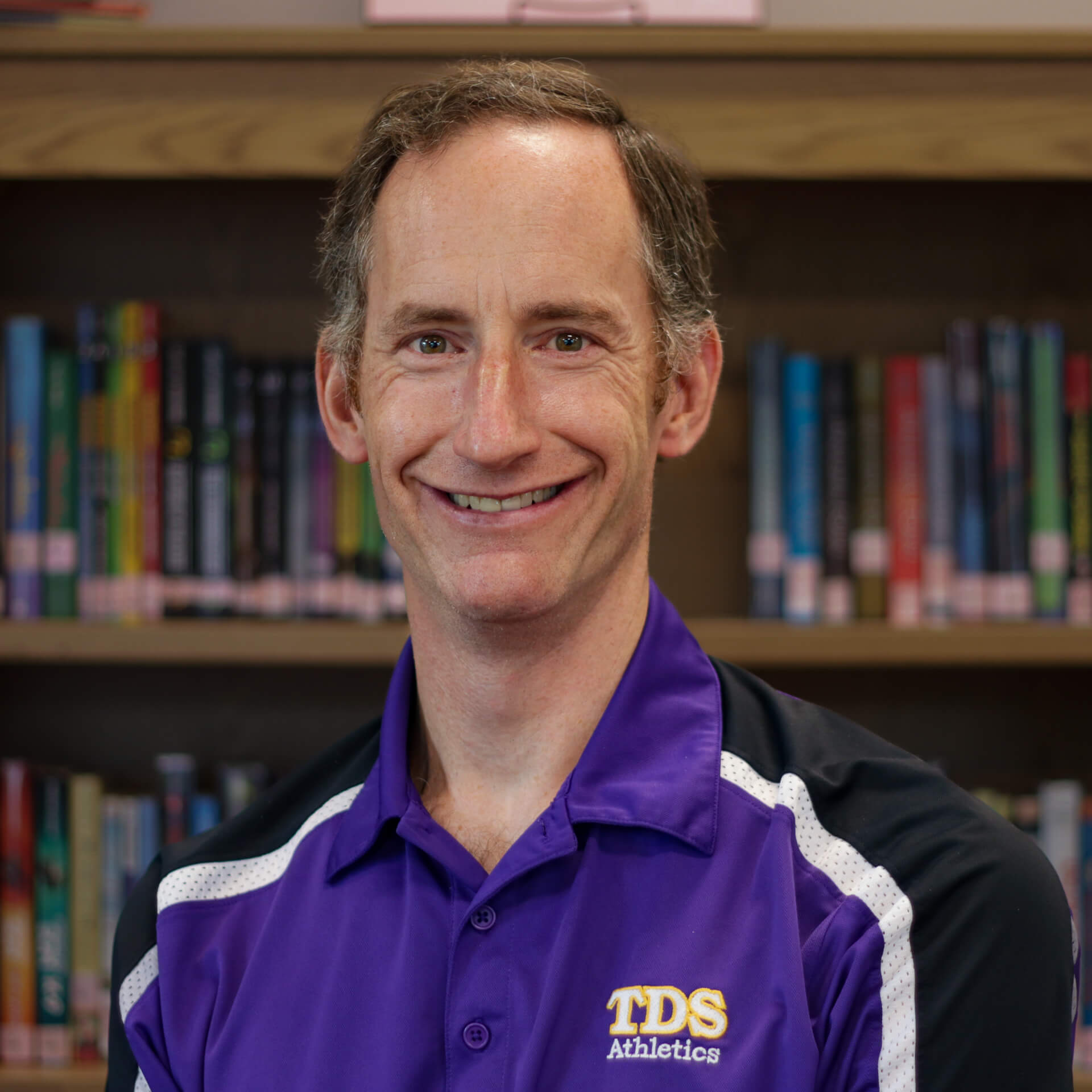 I look forward to meeting you during your visit to campus. I hope you consider joining the Triangle Day School family.
Sincerely,

Doug Norry
Head of School