For me, one of the highlights of the past month has been bringing back some of the middle school traditions and activities that we didn't get to do during the 2020-21 school year, such as our musical ensemble performances and Faculty vs Student competitions – a perennial favorite. While these events still look a little different from how they did pre-Covid, it's been wonderful to bring them back.
The Middle School Chorus presented their first performance since January of 2020 this past month. The students performed three songs: "The Sally Gardens," "Under Winter Moon," and "Exsultate Deo, Rejoice!" For "Exsultate Deo, Rejoice!" the students were joined by four of our 8th grade chimes players.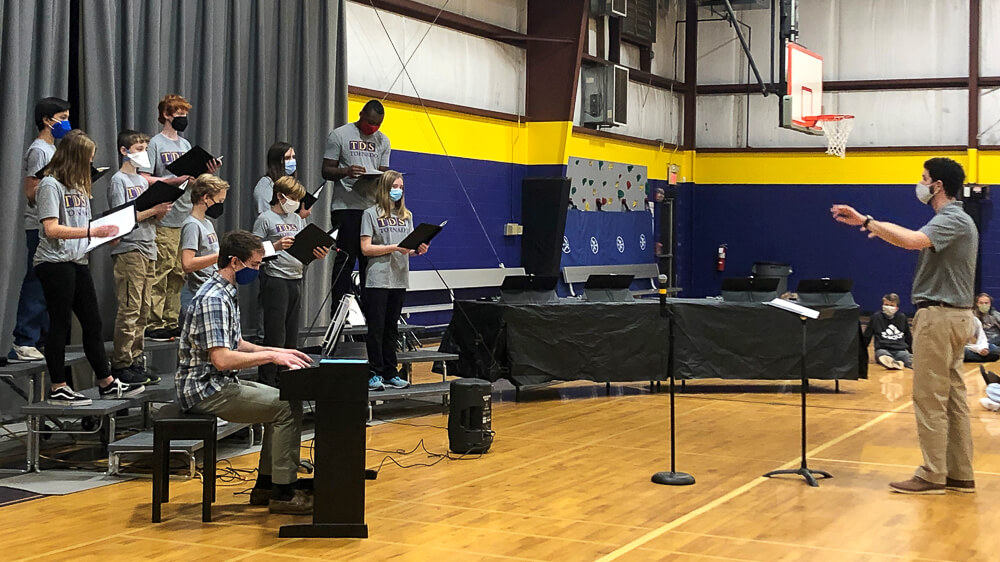 Next week, we'll get to hear the chimes ensemble perform their winter concert.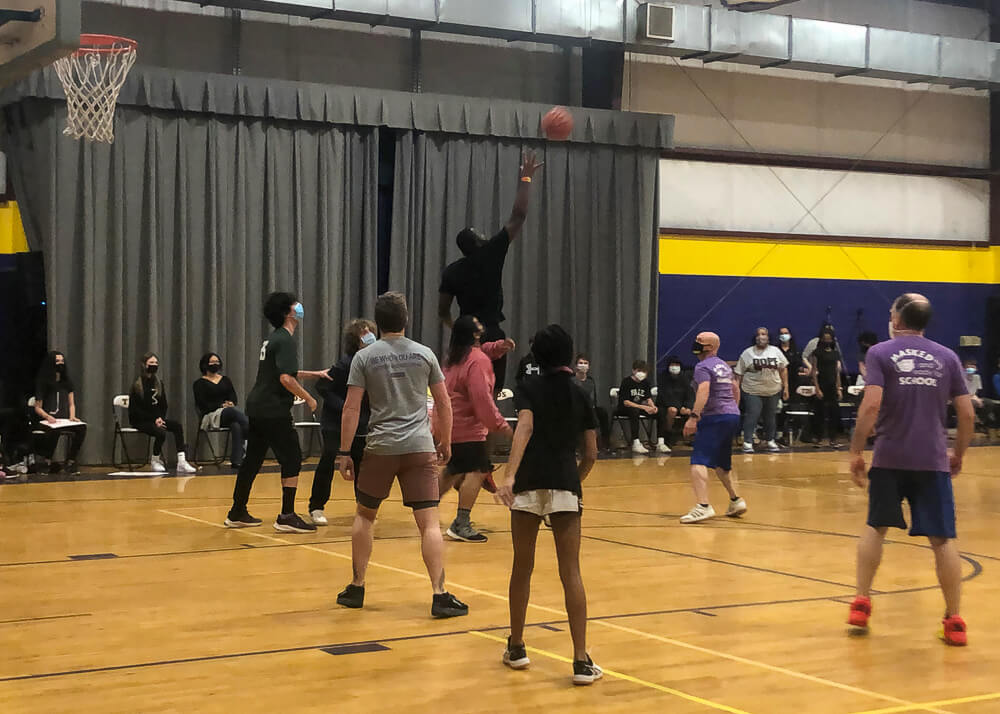 Another tradition that we revived is the teacher vs student basketball game! This event usually marks the end of winter sports season, and is a competition for a year of bragging rights between the 8th graders and the teachers.
During my seven years at TDS, the teachers have been undefeated versus the students, but that reign finally came to an end this year. The 8th-graders decisively defeated the teachers.
The 8th graders have definitely enjoyed their bragging rights over the past week. We'll see if our current 7th-grade class can keep up the winning streak next year!