Students graduate from Triangle Day School armed with the skills, knowledge, integrity, and confidence to succeed – in high school, in college, and in life. Our graduates continue to make us proud by what they accomplish and the choices they make. Some recent graduates of TDS: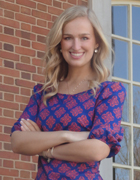 Anna Selig
TDS Class of 2005
Jordan HS, Class of 2009
Student Body President as senior
Wake Forest University, Class of 2013
President's Club; Dean's List
Winner of Spirit of Callaway Award for Excellence in Business
Junior Marketing and Sales Manager, Boston Harbor Hotel, Boston, MA
Helen Giles
TDS Class of 2006
Jordan HS, Class of 2010
Valedictorian
Participant in Howard Hughes program in Biological Sciences
Varsity Field Hockey
University of Chicago, Class of 2014
Maroon Key Society, Dean's List
Chair of Board for Prospective Students Advisory Committee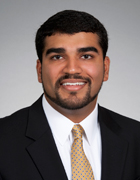 Neel Patel
TDS Class of 2007
Carrboro HS, Class of 2011
UNC Chapel Hill, Class of 2015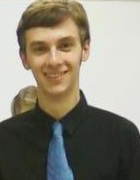 Alec Lowman
TDS Class of 2008
Jordan HS, Class of 2012
Awards for Excellence in English and History
Princeton University, Class of 2016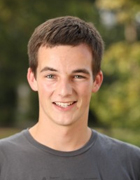 Tom Vosburg
TDS Class of 2008
Jordan HS, Class of 2012
National Merit Scholar
Reached State Championships in Swimming (four years)
Duke University, Class of 2016
Benjamin Duke Scholar*
Studying economics and global health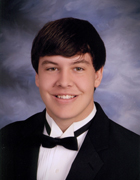 Tanner Lockhead
TDS Class of 2009
Jordan HS, Class of 2013
Duke University, Class of 2017
Elena Kovalik
TDS Class of 2010
Trinity School, Class of 2014
National Merit Scholarship Finalist
Captain of FTC Robotics Team 5459
Student Council Vice President
National Hispanic Recognition Scholar
UNC Chapel Hill, Class of 2018
Jackson Dellinger
TDS Class of 2011
Durham Academy, Class of 2015
High Honors
State Finalist in Track & Field
Semester at School for Ethics & Leadership
Duke University, Class of 2019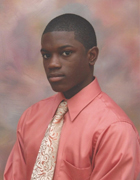 Kaleb Barfield
TDS Class of 2012
J.D. Clement Early College HS, Class of 2016
Top 10% of class
Varsity Football and Baseball
* Benjamin N. Duke and Angier B. Duke Scholarships
Both scholarships cover full tuition, room, board, and fees for eight semesters. Summer travel experiences and/or program-funded research projects allow scholars to enhance their personal and academic development.  The merit scholarships are valued at greater than $250,000.
The "oldest, most prestigious scholarship program in the United States," the Morehead-Cain is a four-year merit scholarship to the University of North Carolina at Chapel Hill. It covers full tuition and fees, housing, meals, books, a laptop, and supplies. In addition, Morehead-Cain Scholars participate in a fully funded, four-year Summer Enrichment Program that spans the globe.