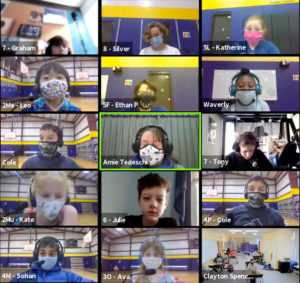 Last Friday, we gathered for a time-honored TDS tradition: the Spelling Bee. Class champions from homerooms in grades two through eight "took the stage" and put their skills to the test, spelling words of increasing complexity as the bee extended into carpool. Of course, this year the gathering was virtual, the "stage" consisted of a Chromebook hooked to a microphone, and four finalists competed from home! Thanks to Ms. Tedeschi, organizer and orator, as well as her team of judges (Ms. McAllister and Dr. Howell), and congratulations to all of our finalists:
Grade 2 – Leo Matsunami and Kate Wanee
Grade 3 – Omar Khan and Ava Martin
Grade 4 – Cole Sneed, Sohan Swamy, and Waverly Williams
Grade 5 – Katherine Payton and Ethan Penzner
Grade 6 – Aaron Landman and Julie Sorin
Grade 7 – Graham Smith and Tony Varela
Grade 8 – Oliver Guan and Silver Nunn
[su_row][su_column]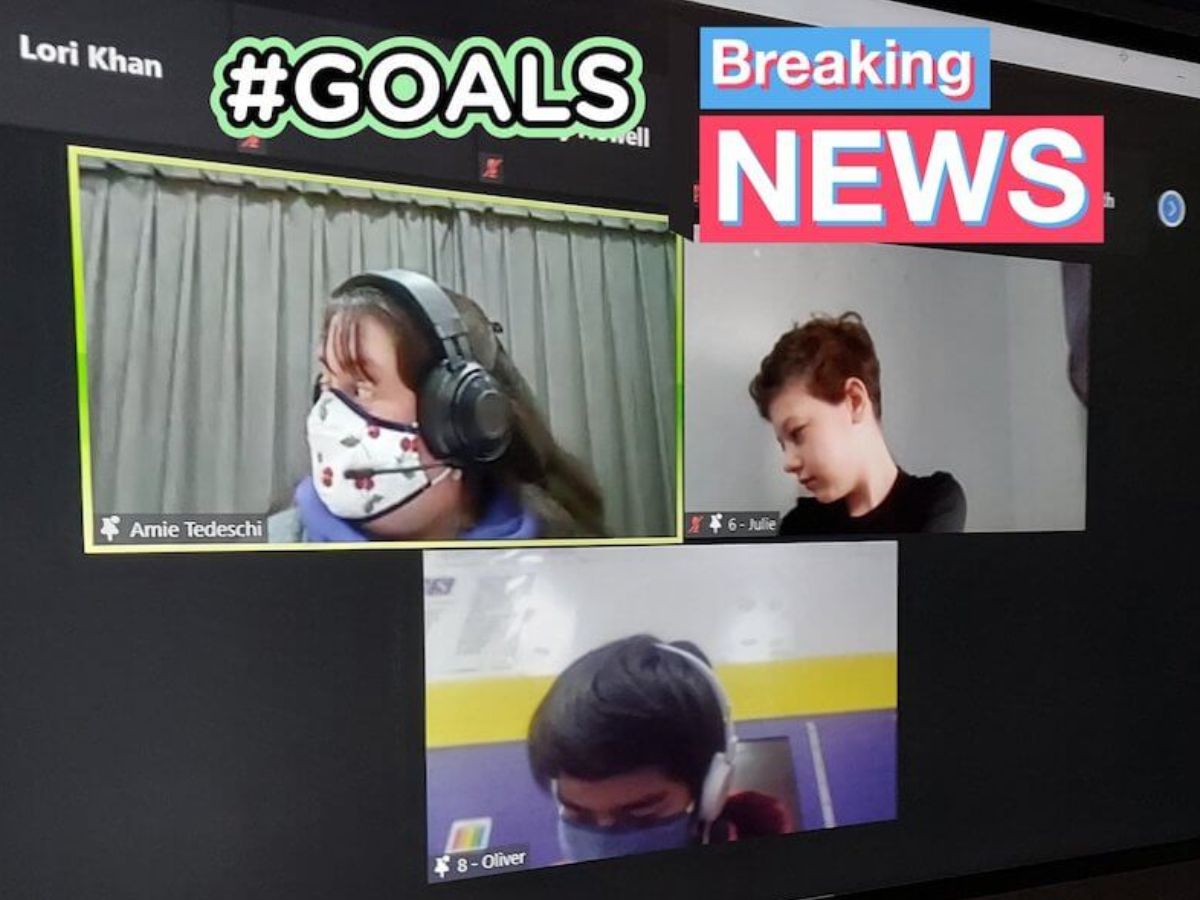 Our final two contestants
[/su_column][su_column]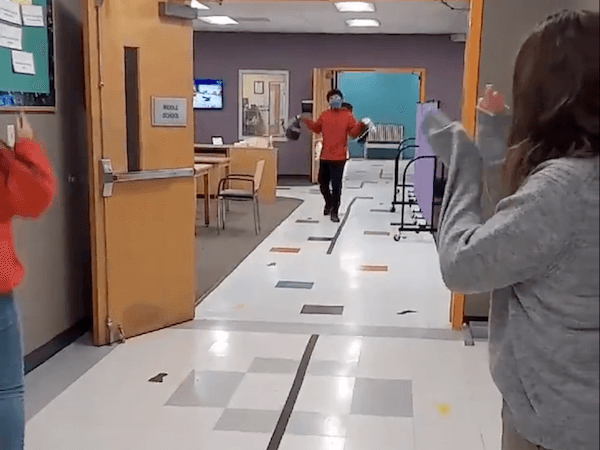 @khanlscience: 8th graders welcoming this spelling bee champ back to the hallway!
[/su_column][/su_row] [su_spacer]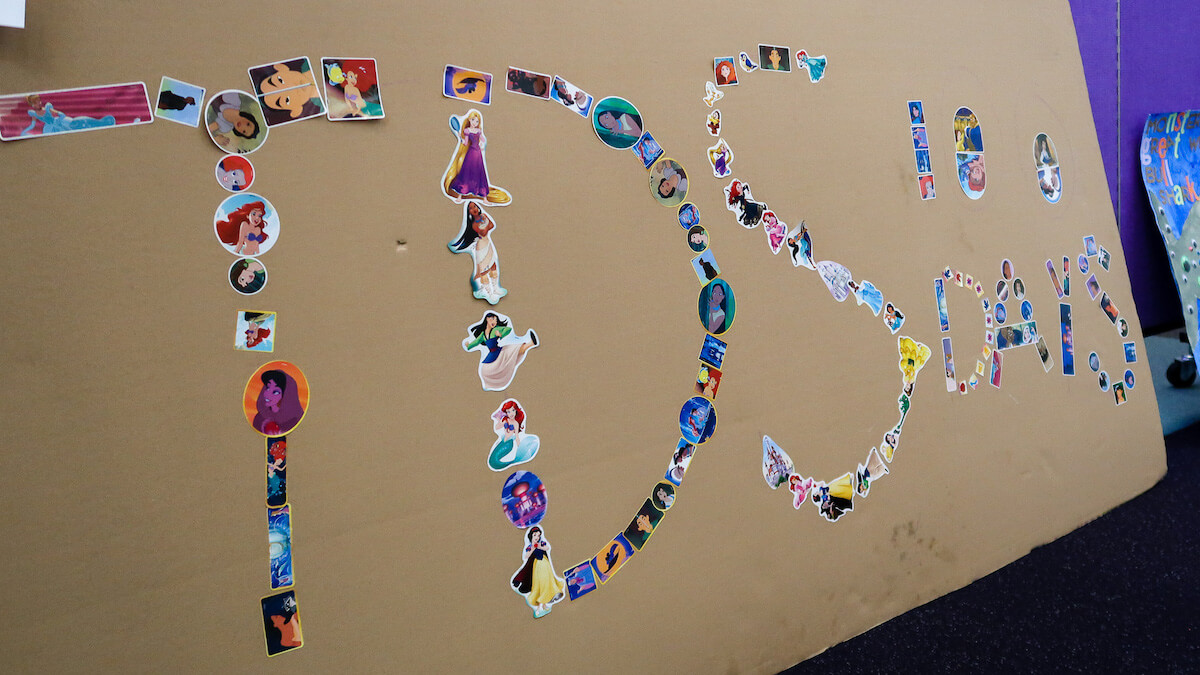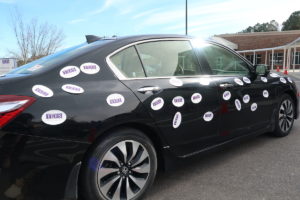 Speaking of traditions, our lower elementary classes celebrated the 100th Day of School today by plastering my car with 100 TDS magnets. If you see a car around Durham that looks as though it has the measles, please say hello! Many of our students attempted to count all 100 magnets, a dizzying task. We are proud of our youngest Tornados for finding creative ways to demonstrate their growing knowledge of such a big number.
Particularly as we are forced to pivot in so many ways during these challenging times, it's important to keep as many traditions as possible. Especially this year, we celebrate making it to the 100th Day of school.
Doug Norry
Head of School