Science Olympiad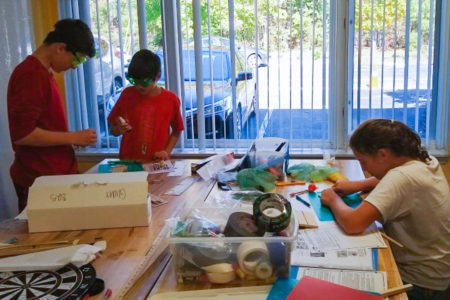 Stroll through the Kussin Commons on a Tuesday afternoon, and you'll see upper elementary students designing, building, tinkering, researching, experimenting, collaborating, and having fun. You'll also see a cadre of Lower School parents sharing their expertise and nudging the young scientists in the right direction. Stop by on a Saturday or Sunday, and you'll see Middle Schoolers happily engaged similar pursuits. Providing masterful vision, leadership, and organization is Lori Khan (MS Science), who brought Science Olympiad to TDS two years ago.
Founded in 1984, Science Olympiad hosts exciting tournaments and competitions in all fifty states that offer rigorous, standards-based challenges. This past Saturday, Middle School teams from twenty-two area schools competed in twenty-four different events, vying for an opportunity to advance to the State tournament in Raleigh.
All members of the TDS team medaled in at least one event, including:
1st place
Claire Collier and Kylie Hansell – Density Lab
Claire Collier and Merinda Harry – Dynamic Planet
Ian Mosquin and Conlan Sharp – Fossils
Brandon Fox and Cooper Phillips – Mission Possible
2nd place
Ana Dombrosky and Claire Collier – Ornithology
Oliver Guan and Jason Sorin – Water Quality
3rd place
Devon Lindberg and Kate Norry – Boomilever
Oliver Guan and Jason Sorin – Reach for the Stars
4th place
Merinda Harry and Conlan Sharp – Anatomy and Physiology
Oliver Guan and Jason Sorin – Disease Detectives
5th place
Lulu Burnside and Taleah Fields – Circuit Lab
Brandon Fox and Cooper Phillips – Mousetrap Vehicle
Kate Norry and Claire Collier – Road Scholar
6th place
Ian Mosquin and Conlan Sharp – Food Science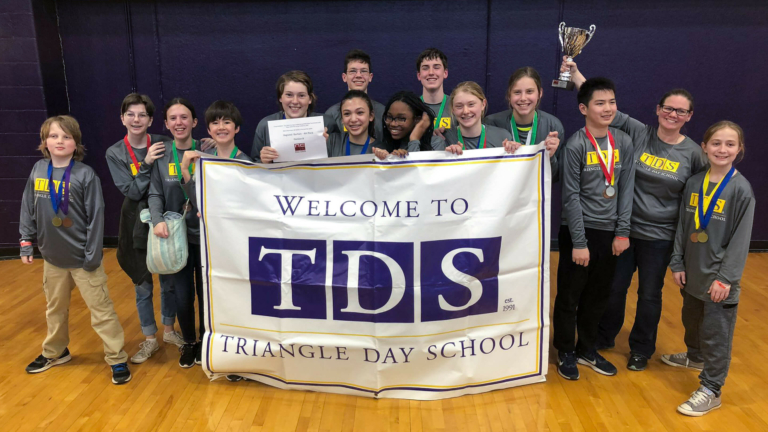 Two of our 8th graders winning one of several gold medals at SO today! pic.twitter.com/LqAbzab0BY

— Doug Norry (@NorryDoug) February 29, 2020
The biggest news came at the end of a marathon Saturday. With a 4th place finish, the TDS team has punched its ticket to Raleigh for the second straight year. Congratulations to Coach Khan and our entire team, and good luck to our upper elementary students, who compete on April 25th.
Doug Norry
Head of School