Mission and Values
Mission
We provide a safe, fun, and memorable summer experience for our students.  We foster a love of learning and a confidence to explore strengths and passions while also guiding our students to lead a life of purpose.
Values
Respect
Compassion
Integrity
Responsibility
Resilience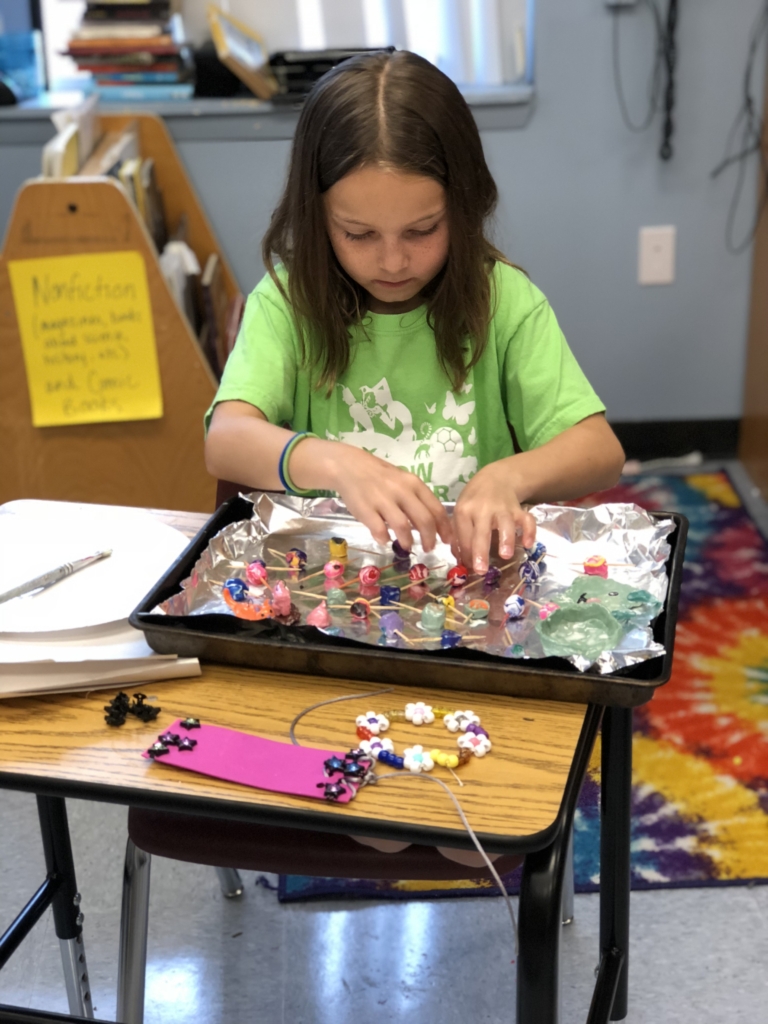 General Information
We offer eight weeks of a variety of week-long programs including, but not limited to, nature-based adventures, arts, STEAM (Science, Technology, Engineering, Art, Math), literacy, cooking/baking, games, sports, and more!
Our staff is comprised of passionate and talented local artists, experienced teachers, and college students with teaching experience from the Triangle area.
Camp Hours:
Regular camp hours are from 9:00 am – 3:00 pm.
Before-Care is available from 8:00 am – 9:00 am.
After-Care is available from 3:00 pm – 6:00 pm.
* We have a 15 minute drop off and pick up time for the camp. Drop off time will be from 8:45 a.m. to 9:00 a.m. and pick up time will be from 3:00 p.m. to 3:15 p.m.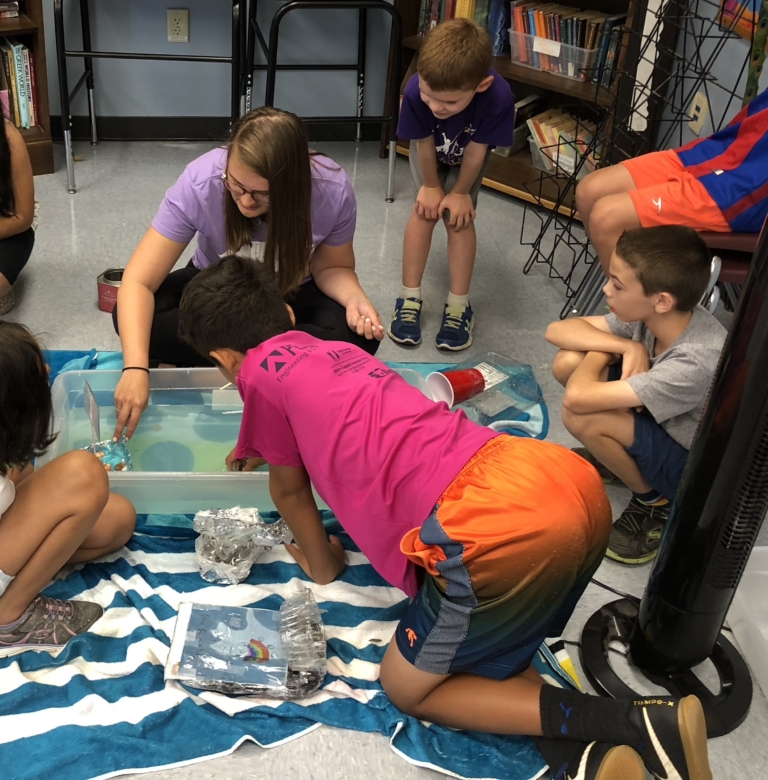 Lunch Policy:
Lunch at TDS is healthy and social!  When the weather cooperates, all camps eat outside at designated picnic tables. Students must bring a lunch from home.  TDS encourages families to provide nutritious lunches for their child(ren). In addition to lunch, students should also bring snacks and a drink in a seal-able bottle.
The second half of lunchtime includes outdoor play and games.  Students can choose to participate in organized sport games, enjoy the playground equipment, read a book, or sit back and talk with friends.  Recess is supervised by teachers.
The variety of activities that takes place during lunch affords students the opportunity to establish connections to other students with similar interests.  This sense of belonging helps students build confidence.  TDS strives to develop independent learners who can self-advocate.  Even during lunchtime, we are working towards this goal!
Tentative Daily Schedule:
Ages 4-5 Workshops
9:00 – 9:20 Camp-wide Morning Gathering
9:20 – 9:45 Workshop Activities
9:45 – 10:00 Snack
10:00 – 10:30 Outdoor Play
10:30-12:00 Workshop Activities
12:00-12:30 Lunch
12:30-1:15 Rest Time
1:15-2:00 Outdoor Play
2:00-3:00 Workshop Activities
3:00-3:15 Dismissal
Ages 5-12 Workshops
9:00 – 9:20 Camp-wide Morning Gathering
9:20 – 10:15 Workshop Activities
10:15 – 10:30 Snack
10:30 – 11:00 Outdoor Play
11:00 – 12:00 Workshop Activities
12:00 – 12:30 Lunch
12:30 – 1:15 Outdoor Play
1:15 – 3:00 Workshop Activities
3:00 – 3:15 Dismissal

Tuition & Discounts
Workshop Tuition
Workshops (Ages 4-12)
$285 per week
* Technology camps have a $15 equipment fee.
* Cooking camps have a $15 grocery fee.
CIT Program (Ages 13-15)
$60 per week
Discounts
Early Registration:
$15 off if registered by February 28th.
Refer-A-Friend:
$10 off for each friend you refer.
Multiple Children Discount:
First child – full tuition,
All other children are 10% off (the children must be enrolled in the same week).
Before / After Care Rates
8:00 am – 9:00 am: $35/week
3:00 pm – 4:30 pm: $50/week
3:00 pm – 6:00 pm: $75/week
8:00 am – 6:00 pm: $85/week
Drop-in: $10/hour
Cancellation & Changes Policies
Deposit
At the time of registration, you will be required to pay at least 20% of the camp tuition and the registration fee as a deposit. This deposit is non-refundable.
Cancellations
If you cancel your registration before May 31st, TDS will refund the tuition amount minus the initial deposit. You must request this cancellation by email or in writing before May 31st. After May 31st, we provide a 50% tuition refund if cancellation occurs a week in advance. If canceling less than seven days in advance, full tuition is forfeited. This policy does not apply to Before or After Care (full refunds will be given if cancelled the week prior to your registered week.)
Non-Transferable
Camps may not be transferred to a sibling or applied to a program offered outside the current summer season.
Low Enrollment
TDS reserves the right to cancel any camp based on low enrollment or other circumstances. If TDS cancels a program in which your child is enrolled, you will be offered a full refund or credit toward another camp.
TDS reserves the right to substitute instructors, add or remove activities, and to alter camp schedules as necessary. Refunds, in full or part, will not be made as a result of program change or modification.
Changes: Adding, Switching, and more!
Once your application has been submitted, you will not be able to make changes to the application on your end.If you need to make any changes to your child's application, you will need to submit these changes in writing to summer@triangledayschool.org

Fees:
Switching to a different week prior to the workshop's start date = $10 administrative fee
Switching in session: $25 administrative fee
Changes may include:
Adding or removing Before and/or After Care
Switching, canceling, or adding Camps
Student Contact or Medical Information
Any other questions or concerns about your child's application, please contact Melissa at the above email address
2020 Register Here
CONTACT US
919.383.8800
4911 Neal Road
Durham, NC 27705
Melissa Cabrera
Summer Director
Kiera Olson
Summer Operations Manager
CIT & Intern Coordinator
Morgan Whithaus
Summer Assistant Manager