Advisory (Middle School)
Advisory in Middle School at TDS comprises small, grade-level groups that meet in homerooms, conduct school-based community service, and engage in bi-weekly discussions about the school's Core Values of respect, responsibility, compassion, resilience, and integrity.  Every Middle School student has an Advisor. The Advisor is one of the student's academic teachers and plays an additional role of liaison between home and school. The Advisor is a strong advocate for his/her advisees throughout the year.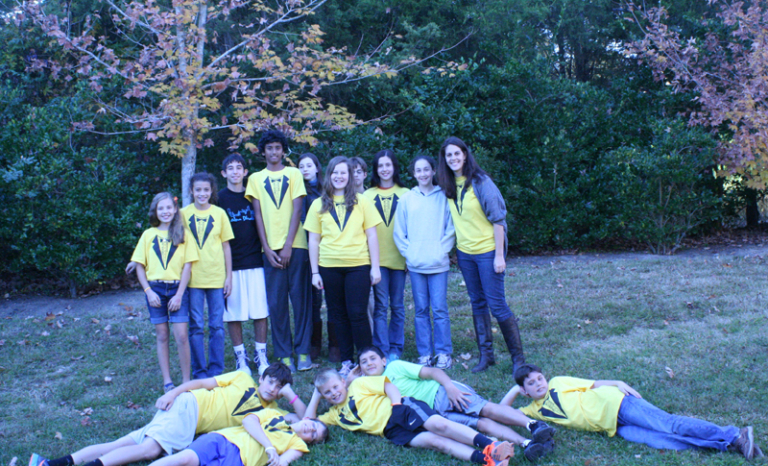 Every morning, between 8:15 and 8:30, students meet in homeroom to take attendance, play games, talk in small groups, or watch CNN Student News. Every other week, during 8:15 – 9:00 advisory homerooms transform into discussion groups based on thoughtful, age-appropriate, ethics-based lesson plans.
Throughout the year, Middle School Advisory groups meet with a Lower School classroom for Crossroads, where they play a game or complete an activity together. Crossroads provides an opportunity for Middle School students to practice their leadership skills as they act as "buddies" for the younger students at TDS.
In addition to Crossroads, one Friday a month, Middle School Advisory groups perform community service in and around the school; whether it's planting new seeds in the school's community garden, picking up trash on the athletic fields, or re-stacking books in the school library, Middle School Advisory groups are working together to make the school a cleaner and greener place.
Parents are welcome to contact the Advisor throughout the year.  In addition, Parent-Student-Teacher conferences are held in the fall and spring to monitor student progress and set realistic goals.