Lower School Update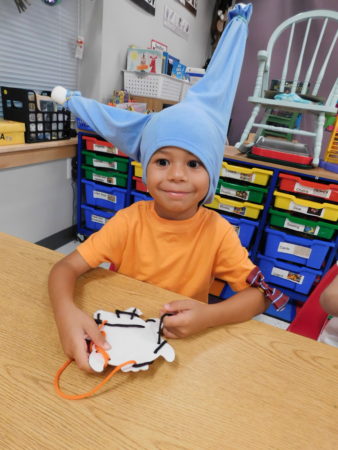 These are bright, busy days in Lower School! We've had family tree presentations in TK, pumpkin investigations with tasty pumpkin seeds in first grade, and oh so many crazy costumes for Spirit Week. The PJs were extra cozy on Monday, and we saw plenty of poodle skirts, hippy outfits, and side ponytails on Tuesday. Wacky Tacky Wednesday brought mohawks, bendable braids, tutus, inside-out clothing, and a pair of pant legs sticking straight out of someone's head. And all that was before Halloween!
Fifth graders have written persuasive essays about their GFGA destinations and gained a greater understanding of the early explorers by acting out skits and completing a compass challenge. In fourth grade, students are investigating the waterways of North Carolina and mastering the intricacies of long division with a blend of games and hard work. Third grade has had a blast with spooky, scientific explorations during October. They've studied the skeleton and the skull, as well as some of the creepiest spiders on the planet. Kindergarten students have enjoyed reading about bats and learning about both fire safety and Halloween.
The second grade welcomed a special guest to TDS this week. Durham Bulls mascot Wool E. Bull visited their classrooms! He showed the students his Halloween costume (Obi-Wan Kenobi), dropped a treat in their Fall Carnival bags, and took a picture with the entire grade. He didn't say much, but he made a real impression on the students!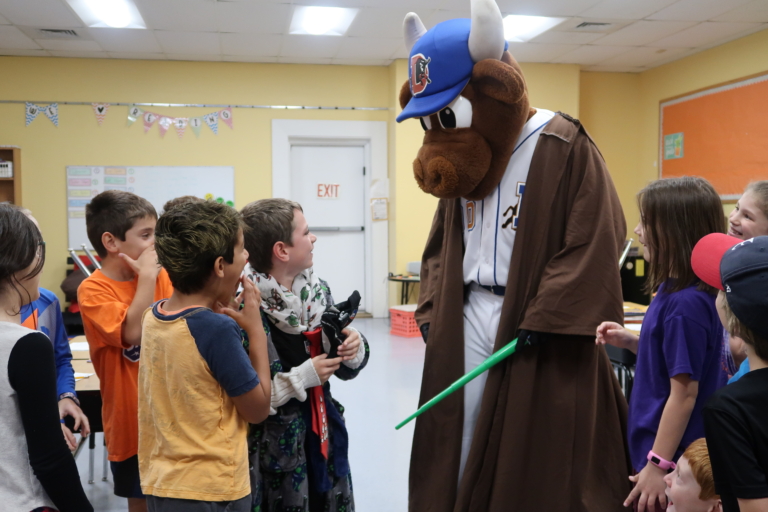 In Lower School Spanish, students have been learning about the celebration of Dia de los Muertos (Day of the Dead). In the primary grades, they made and decorated sugar skulls. Upper elementary students discussed the movie Coco.
Amie Tedeschi
Lower School Coordinator