The TDS community participates in traditions and annual events that support the mission.  Here are some examples:
Talent Show
The annual Talent Show features acts from TDS students of all ages, including piano playing, show-tune singing, karate, magic tricks, and much more.  Middle School students host the event. Friday, October 11, 2019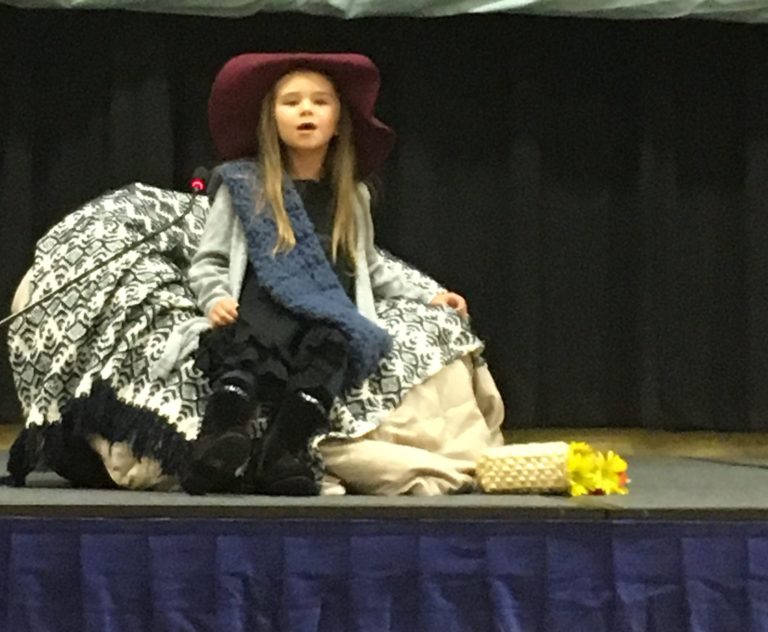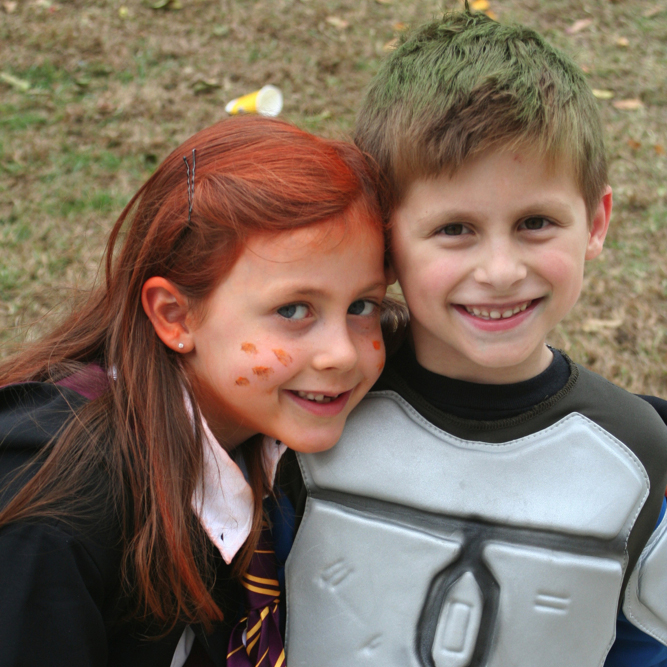 Fall Carnival
Lower School students love this event!  Students participate in carnival games with prizes, jump in a bounce house, race through an inflatable obstacle course, get their faces painted, and of course, eat carnival food!  Middle Schoolers work at the carnival by helping their younger peers with games and face painting.  Then they go and play the games themselves!   Friday, November 1, 2019
Twister Trot 5K or 1-mile fun run
This 5K race or 1-mile fun run starts and ends on the TDS campus and weaves through American Village in Durham.  You won't want to miss the post-race festivities! Proceeds from the event benefit the TDS Annual Fund.  At the race, we invite all participants to run/walk in honor of a friend or family member impacted by cancer. Saturday, October 19, 2019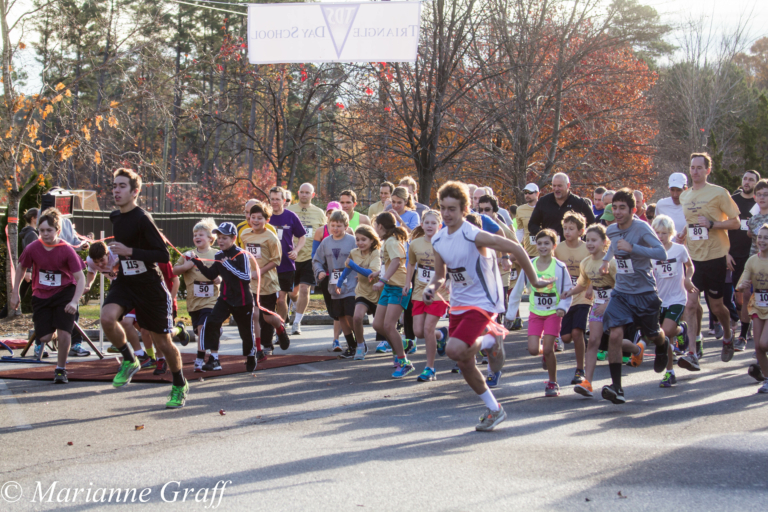 Grandparents and Special Friends Day
Grandparents and Special Friends are invited to see TDS students in action.  Visitors shadow their grandchildren or young friends in the classroom environment.  They may go to an Art class, Science Lab, or even help be the line leader in Lower School!  Middle School visitors will attend an academic class.  It's a great opportunity for family members to observe the students at their best in school!  This classroom visitation is followed by a live performance, along with refreshments and a celebration!  Tuesday, November 26, 2019
Annual Benefit Auction
The Auction is a fundraiser for TDS.  A silent auction begins at 6:00pm followed by a formal dinner, live auction, and Fund-a-Cause.  Drinks, music, entertainment, and dessert accompany the evening.  Proceeds go to the TDS operating budget to help maintain our rich curriculum, extensive student services, and exceptional staff.  Saturday, February 22, 2020
Bingo Night
Mr. Norry hosts a night of free family fun for all TDS community members. Gather your friends and family and spend a fun filled Friday night at TDS with pizza, prizes, and Bingo! Friday, February 7, 2020
Science Expo
During Science Week, it's all science all the time!  The Expo is an evening packed full of Lower and Middle School science projects.  First, students research a science topic of interest.  Then, they create a display or conduct a live experiment to show off their knowledge in front of the TDS community.  Families are encouraged to ask the students questions and discuss the science behind their presentations.  For the finale, a TDS teacher conducts a liquid nitrogen demonstration!
Wednesday, February 19, 2020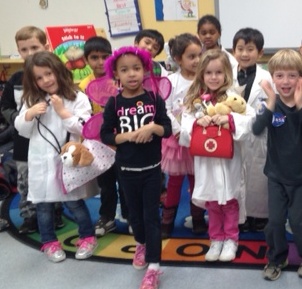 Career Day
February is career month at TDS. Parents are invited to their students' classrooms to speak about or demonstrate their careers.  All 7th graders create a project for Social Studies involving their potential future career. During February's monthly assembly, students dress up in attire reflecting their potential career choice!
Friday, February 21, 2020
Math Week & Pi Day
Math takes center stage during this week in March. Students dress as their favorite number, attempt a challenging problem of the day, and recite as many digits of pi as possible in advance of the final assembly. Winners have the privilege of pieing Mr. Norry in the face!
Monday, March 16 – Friday, March 20, 2020
Lip Sync
Students throughout the school as well as staff and faculty showcase their amazing talents as lip sinc artists. The audience is delighted by the performances each year. Friday, May 29, 2020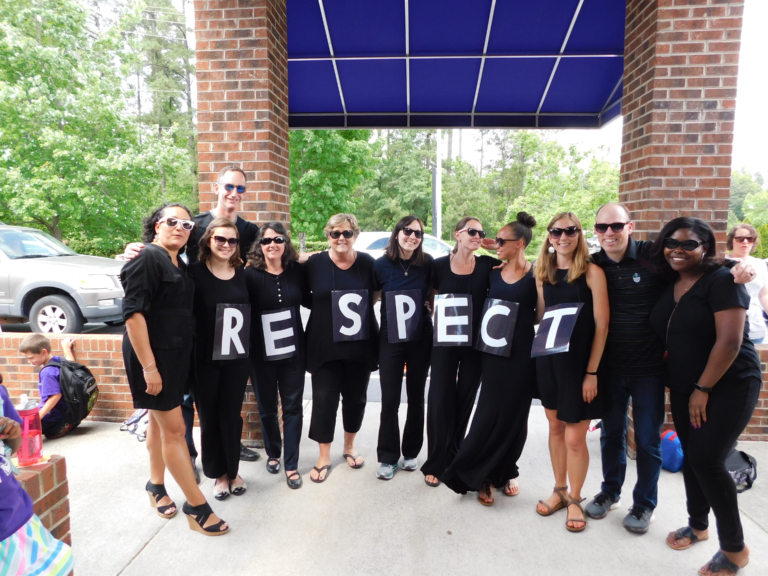 International Week/Festival
This is a celebration of cultures from around the world.  Each Lower School class researches music, food, games, art, and traditions from a country and designs a display for the event.  Individual families are encouraged to contribute a special dish, dance, piece of art, etc. that reflects their country of origin. Students and their families are welcome to dress in traditional attire as they share their culture and knowledge.  April 13-17, 2020 
Book Fair
The Scholastic Book Fair at TDS is a great opportunity for students, family, and friends to purchase great new titles to add to their home libraries!  TDS students write reviews for the books at the fair. Monday, February 24 – Friday, February 28, 2020
Art Fair
More than 200 works of art, both 2-D and 3-D are on display at the Art Fair!   Every student displays one or more art pieces. Individually, these art works are striking. Viewed collectively, they highlight a talented group of aspiring artists, a creative and dedicated teacher, and the progress that students make over time. The most beautiful example of this progress is the group of eighth grade paintings – absolutely stunning pieces – which will hang for a month's time. Click HERE to see a gallery of all the masterpieces!
Wednesday, May 6, 2020
Field Day
Field Day encourages TDS students to be on-the-move and to play hard for their purple or gold team!  Students participate in a variety of games and compete in creative relay races.  Students dress the part as they come in with purple/gold attire and accessories to support their team!  Sports include tug-o-war, ultimate frisbee, ladder ball, kickball, and soccer.      Thursday, May 21, 2020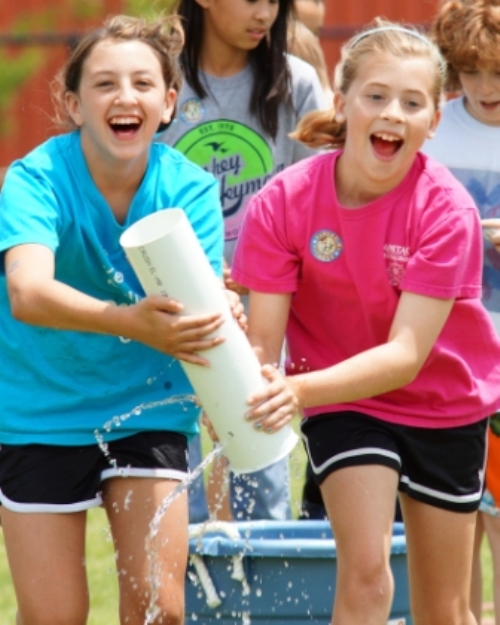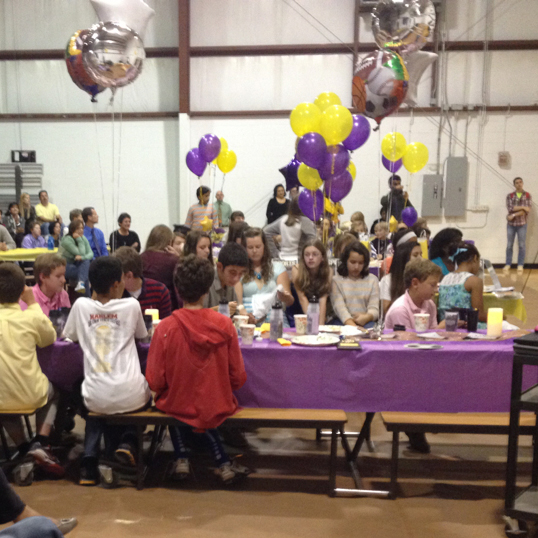 Sports Banquets
Each sports season concludes with a banquet.  Dinner is catered, dress is somewhat formal, and all student-athletes are recognized for their participation on their team.  In addition, certificates are awarded for most valuable players, captains, managers, and others.
Monthly Assemblies
Once a month, students get together for an all-school assembly.  Talented Tornados in each Lower School class are recognized for personifying different core values.  This is followed by a presentation.  Past assemblies have included dance troupes, acapella groups, drama productions from Middle School, recorder concerts, and a Spanish guitarist.