This past Sunday morning, 34 students from TDS woke up early to swim, bike, and run for a great cause. They participated in the JUST TRYAN IT Kids' Triathlon, racing and raising funds to support JTI's mission of providing financial assistance to families with a child in treatment for pediatric cancer.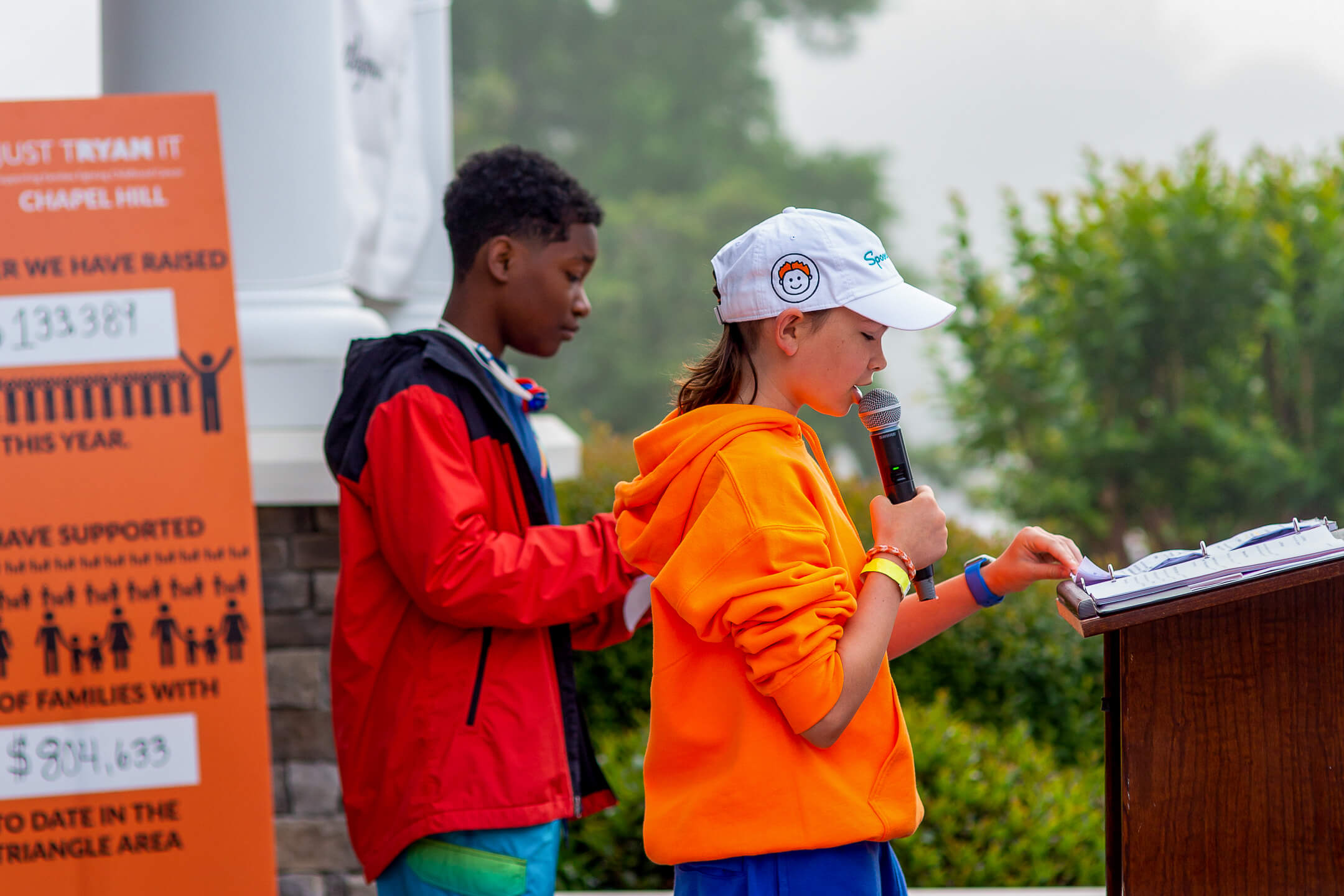 The annual triathlon attracts students from schools all over the Triangle, but TDS earned the distinction of having the most racers. Our team, which included two of the five top fundraisers – LJ Ward (who co-emceed the Opening Ceremonies) and Matthew Collier – raised $15,414 in total to support JTI.
The TDS team consisted of both newcomers and veterans, including Matthew, who has participated in all seven JTI races in Chapel Hill. While competition is not the main focus, several TDS racers placed near the top of their divisions and age groups, including Micah S. (3rd), Elijah S. (4th), Skylar O. (5th), and Dan W. (6th). Taite K. finished fourth in the long course, which includes a five-mile bike and two-mile run. And kudos to Mac G. in 2nd grade, one of only three 8-year-olds to complete the long course!
This group of 34 students joins a larger cohort of TDS students and alumni who have raced and contributed over the past several years. Many of those students were on hand to volunteer this year, including Jonah A. (8th), Wil Schneider ('21), Olivia Schonwalder ('21), Julia Johnson ('20), Claire Collier ('20), and Mackenzie Jones ('20). Thanks to the many TDS parents who volunteered, as well as the teachers who showed up to cheer the team on.
Funds raised support families by covering their everyday needs like rent/mortgages, insurance, utilities, transportation, day care costs, and so much more. Beyond the financial support, JTI seeks to "promote philanthropy, empathy and wellness, inspiring families to make a difference in their communities." One way this is accomplished is through their STARS program, where participants learn about and then race in honor of stars who are battling cancer.
After the race, I asked a few of our veterans why they keep coming back to JTI. Here's what they had to say: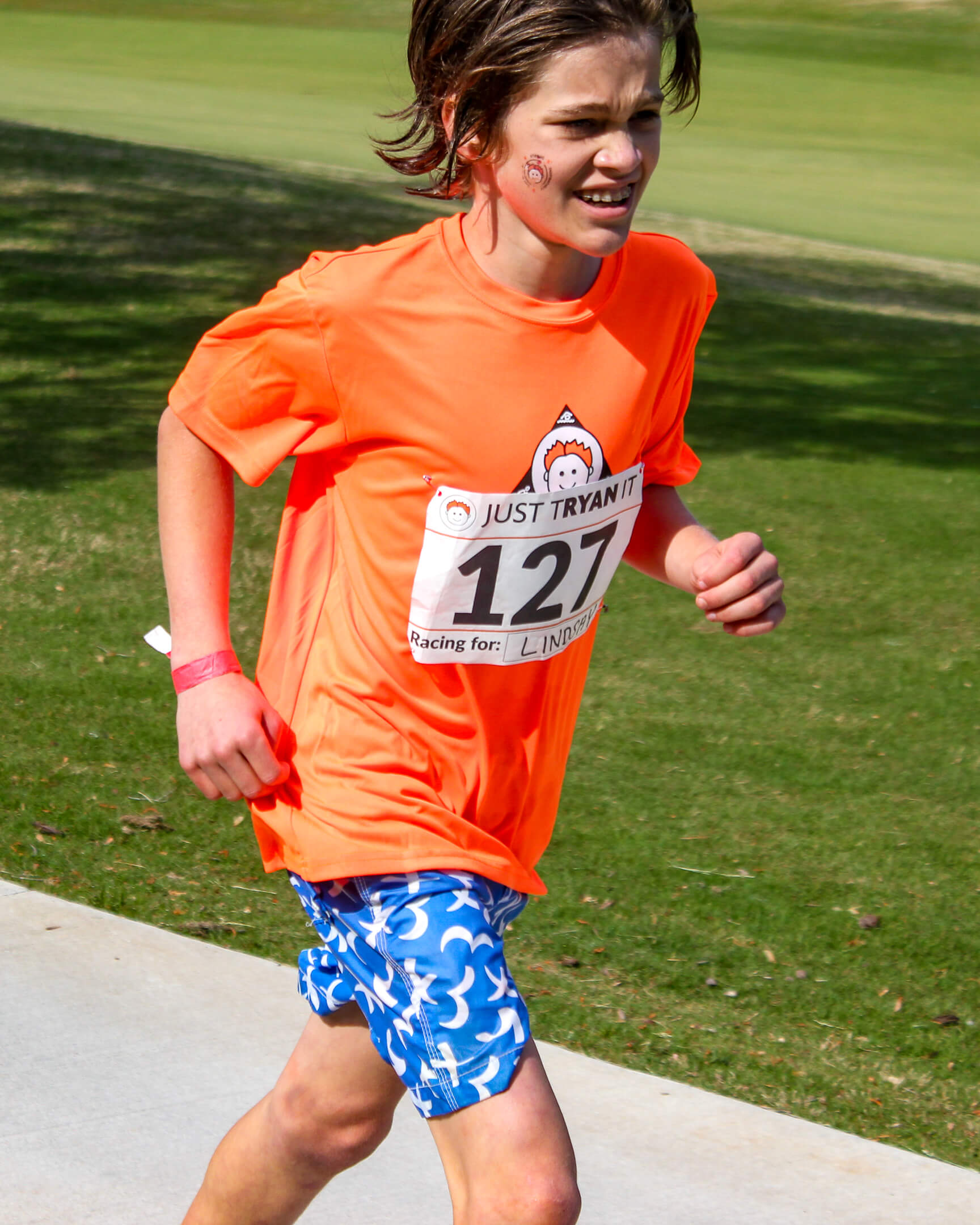 Taite, Race #3
"I love that it raises money for kids and their families while they are fighting cancer. I also love the accomplished feeling you get when you finish. It's meaningful because my brother had a good friend pass away recently from cancer, and thinking of it helping his family is nice."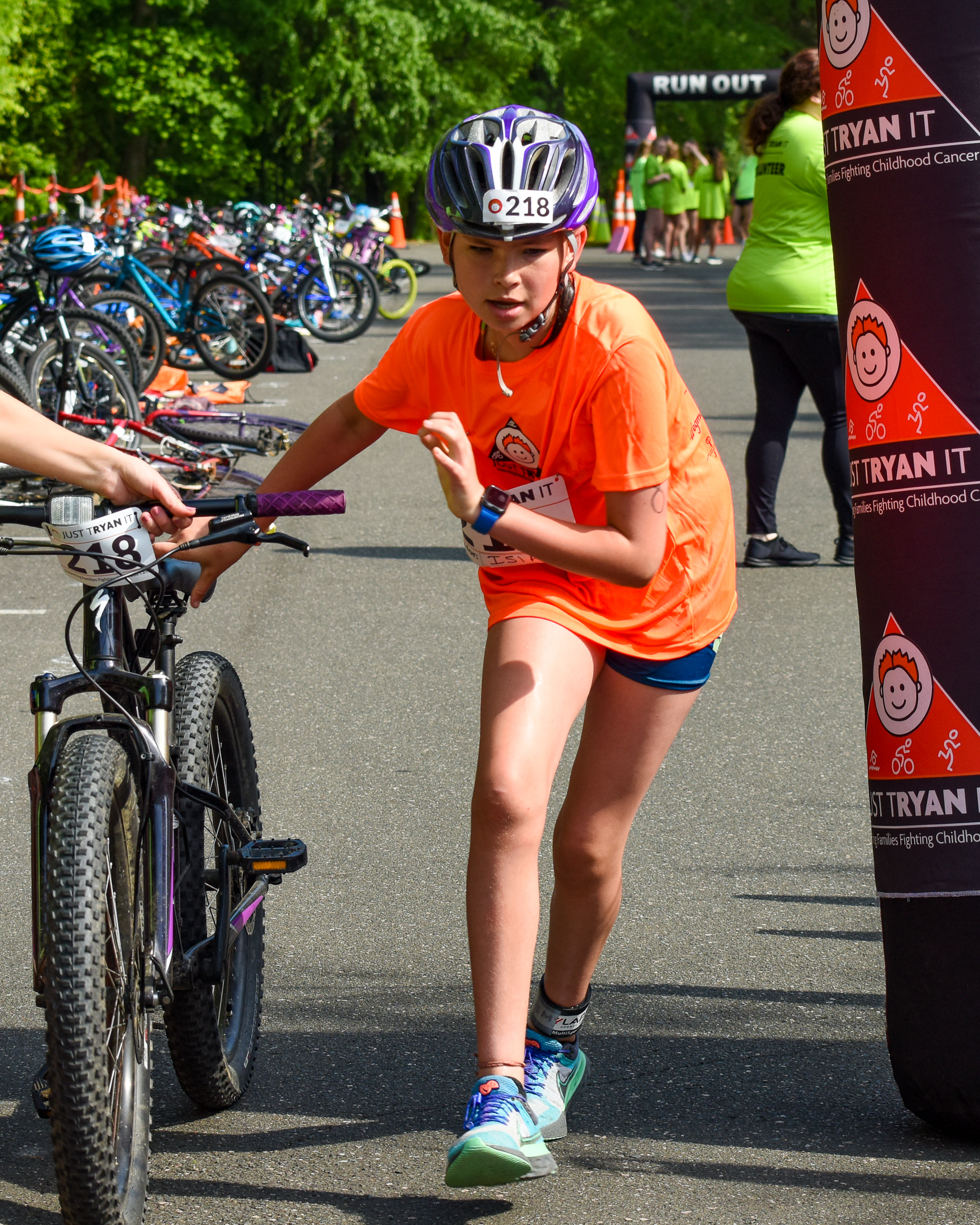 LJ, Race #5
"Race day is really fun, but it's also about the time you spend training with your friends and fundraising for families. I love making friends through JTI. If I was going through something like cancer, I would want other kids rooting for me. JTI gives kids the chance to do something helpful for kids who may not be able to help themselves."
If your child is interested, please ask one of our racers about their experience. We hope to build on this momentum and field an even larger team next year!