Head of School's Blog
Chimes – A parent's performance experience – Thursday, May 25, 2017
Those who attended the Spring Concert earlier this month witnessed a team of TDS parents, teachers, and alums playing Chariots of Fire on the chimes under the patient direction of Ms. Carnes. Buoyed by this experience, I felt a desire to rekindle my interest in ringing – I last played handbells in tenth grade – the only type of making music that ever afforded me a drop of success or confidence. Seeing Ms. Carnes the next morning, I boldly proclaimed my willingness to fill any empty seat in her ensemble.
This Tuesday, I got the call. Someone was absent from Advanced Chimes. Answering e-mails in my office that afternoon, I found myself eagerly anticipating seventh period.
Five minutes into class, I felt like a single A ball player who was thrust into the Major League. I realized right away that Ms. Carnes had been merciful with our parent group, choosing a piece that was accessible to us. More significantly, we all began at the same place – ground zero. Quite the contrary in this class. Suddenly, I had four chimes instead of two, and I was expected to decode some secret symbols in the music that indicated a shift to sharps. The tempo also changed mid-song. Quarter notes mixed with eighth notes, and even these seemed to divide into thirds. If all that wasn't daunting enough, measures repeated in a pattern that everyone fourteen and under seemed to understand.
This being the advanced class, it moved at a breakneck pace. I began to sweat. Almost immediately, I had three questions. Not wanting to slow everyone down, or perhaps concerned about revealing my confusion (or downright cluelessness), I only asked one of them. That didn't end well. One thing about the performing arts: mistakes are quite public. To their credit, while the sight of their principal fumbling his way through various songs no doubt amused them, the students treated me with kindness. My neighbors did all they could to keep me afloat, but it might be a while before I return.
Beyond simply dining on an oversized piece of humble pie, this experience served as an important reminder for me. Students can feel lost and overwhelmed in our classes. For some, this might happen once a year, while others are more accustomed to the sensation and accompanying physiological responses. Sometimes we dig in, refocus, and ask questions. At other times, we shut down or act up. As parents and educators, we are well served to remember these instances from our own lives, to keep our antennae up, and to do our best to help children gain a better foothold and the confidence that comes with it. As for Ms. Carnes, she didn't slow the pace, but she did put my mind somewhat at ease by conveying that mistakes were both plentiful and part of the learning process.
End-Of-The-Year 5th-8th Grade Trips
Greetings from the road. The Great Fifth Grade Adventure is a yearlong project that requires students to research a city within a certain distance from Durham, plan a three-day trip complete with budget, present the trip to the class, and ultimately vote on the adventure of their choice. This year, the GFGA has taken fifteen students, seven parents and Mr. Forringer to Virginia.
Wednesday, we learned all about Thomas Jefferson by exploring his home at Monticello, dined at the oldest restaurant in the state, and toured UVA's camps. Thursday, we descended to the subterranean world of Luray Caverns and hiked in Shenandoah National Park. Today, the Serengetti will come to us as we visit a Safari Park. We'll conclude by trying to escape before time expires at the One Way Out Escape Room.
With sixth graders engaged in a series of outdoor activities at Chestnut Ridge and seventh and eighth graders exploring Jamestown and Williamsburg, the fourth grade is ruling the roost this week. I look forward to seeing you on Monday!
Spring Sports Banquet – Thursday, May 11, 2017
On Monday evening, several MS families convened for the Spring Sports Banquet, an opportunity to recognize and honor our student – athletes. Our high level of participation – 75% of Middle Schoolers joined a spring team, and several fifth graders played soccer or tennis as well – made for a full gym. Coaches spoke about their seasons, their players, their 8th graders in particular, and the progress that these boys and girls made. Our 8thgraders then followed suit, thanking their coaches for their time and investment. Congratulations to the following student – athletes:
Girls Soccer (Coaches – Jonathan Dowd, Sam Taylor): Bethany Allen, Fiona Clancy, Addison Dombcik, Maya Dulli-Ray, Ally Fox, Miranda Fox-Peck, Adriana Garcia, Halcyon Hall, Merinda Harry, Rachel Jiang, McCallum Keats, Easha Kuber, Jaimie Legg-Bell, Caroline Makanui, Emily Norry, Kate Norry, Kate Patillo, Evie Taylor
Awards:                                                     
Defensive MVP – Evie Taylor
Offensive MVP – Emily Norry
Overall MVP – Fiona Clancy
Golf (Coaches – Dan Forringer, Alex Hurka-Owen '14): Briana Ballentine, Elise Benware, Georg Erdmann, Graham Hairston, Owen Jennings, Luke Lawida, Trey Orantes, Xavier Rogers, Ethan Smith, Owen Smith, Matt Summerson, Jack Wainio
Awards:
MVPs – Trey Orantes & Xavier Rogers
Coach's Award – Briana Ballentine
Boys Tennis (Coach – Tina Ward): Ethan Benware, Jacob Dye, Brandon Fox, Noah Lipkus, Will Meyers, Noah Rokoske, Otto Schonwalder, Tovi Varlashkin
Awards:
MVP – Jacob Dye
Team Leadership – Ethan Benware
Rising Star – Brandon Fox
Boys Baseball (Coach – VeQuain Joyner): Divesh Anchaliya, Ben Ballentine, Caleb Bowers, Nate Constantine, Devan Govindji, Kyle Hawkins, Mason Jennings, Jerrod Meltzer, Joey Miller, Elijah Omar, Joey Sizemore, Ryan Voorhees
Awards:
MVP – Caleb Bowers
Most Improved – Nate Constantine
Coach's Award – Kyle Hawkins
The evening closed with a magnificent video featuring our spring athletes, including what they looked like many years ago. A huge thanks to Ted Rogers and Jon Meltzer for putting this together. Click here to watch!
Important Information Regarding: 13 REASONS WHY – Thursday, May 4, 2017
Middle School parents have likely heard of "13 Reasons Why," the new Netflix series based on the 2007 young adult novel by Jay Asher which shares the same name. If this hasn't appeared on your radar, ask your children. If they engage with social media, they know about it and might be interested in watching it.
Rated TV-MA and 16+ by Common Sense Media, 13 Reasons Why is an intense, dark drama that picks up the story of Hannah Baker after the high schooler dies by suicide. Hannah has recorded and sent out thirteen cassette tapes, aimed at thirteen people whom she blames for her suicide. The mini-series is often graphic in its depictions of bullying (and cyber-bullying in particular), sexual assault and rape, drunk driving, and suicide.
Many educators and health professionals have rightfully expressed serious concerns about the attention this series is receiving from young people. And this show's reach extends far beyond high school and college. A superintendent in Florida, quoted in a Washington Post article, reported an "increase in youth at-risk behavior at the elementary and middle school levels" over the past month. In particular, many take issue with the fact that 13 Reasons Why romanticizes suicide. Hannah appears to take her own life as part of a plan to exact revenge. Moreover, the show does not focus on any mental health issues (such as depression), which, psychologists have pointed out, factor heavily in the vast majority of cases that result in an attempt on one's own life.
For these and other reasons, the National Association of School Psychologists (NASP) recommends that "vulnerable youth, especially those who have any degree of suicidal ideation," do not watch this series. This seems straightforward enough, especially given that suicide was the second leading cause of death in teens in 2014. But what about everyone else? What if your children want to watch? Even the NASP admits that it's an "opportunity to better understand young people's experiences, thoughts, and feelings."
We have not crossed this bridge in the Norry household, as neither of our teenagers has expressed a desire to watch the series. If your children do watch the show, I strongly recommend that you view it with them and follow up with conversations about the mature themes as well as making healthy choices. There is simply a lot to process. Moreover, while there's no doubt that bullying, objectification, sexual harassment and violence are real issues in many high schools, it's worth remembering that this is most definitely a drama.
At TDS, we remain steadfastly focused on the health and safety of your children. This takes on many forms at school – teaching social/emotional skills, providing specific support to students of concern, communicating with Mrs. Durham, partnering with all of you – but none as important as building positive, supportive relationships with every child.
Here are some additional resources dealing with this program:
Common Sense Media – Conversations to have with your teen after watching.
National Association of School Psychologists – Considerations for educators and parents.
TDS's 25th Anniversary – Thursday, April 27, 2017
It was great to see many of you on campus this past Saturday for TDS' 25th Anniversary celebration. We enjoyed sunny skies for the first bit, including some exciting times in the dunk tank. Thunder boomed only seconds after Mr. Sikes (revered Middle School Social Studies teacher and dean from 1977 – 2011) yelled "Play ball," forcing the cancellation of the softball game. At that point, the crowd migrated into the gym, dancing to the music of Ms. Katy and the Managers of Mischief (Katy Shoemaker taught Kindergarten at TDS from 1991 – 2006).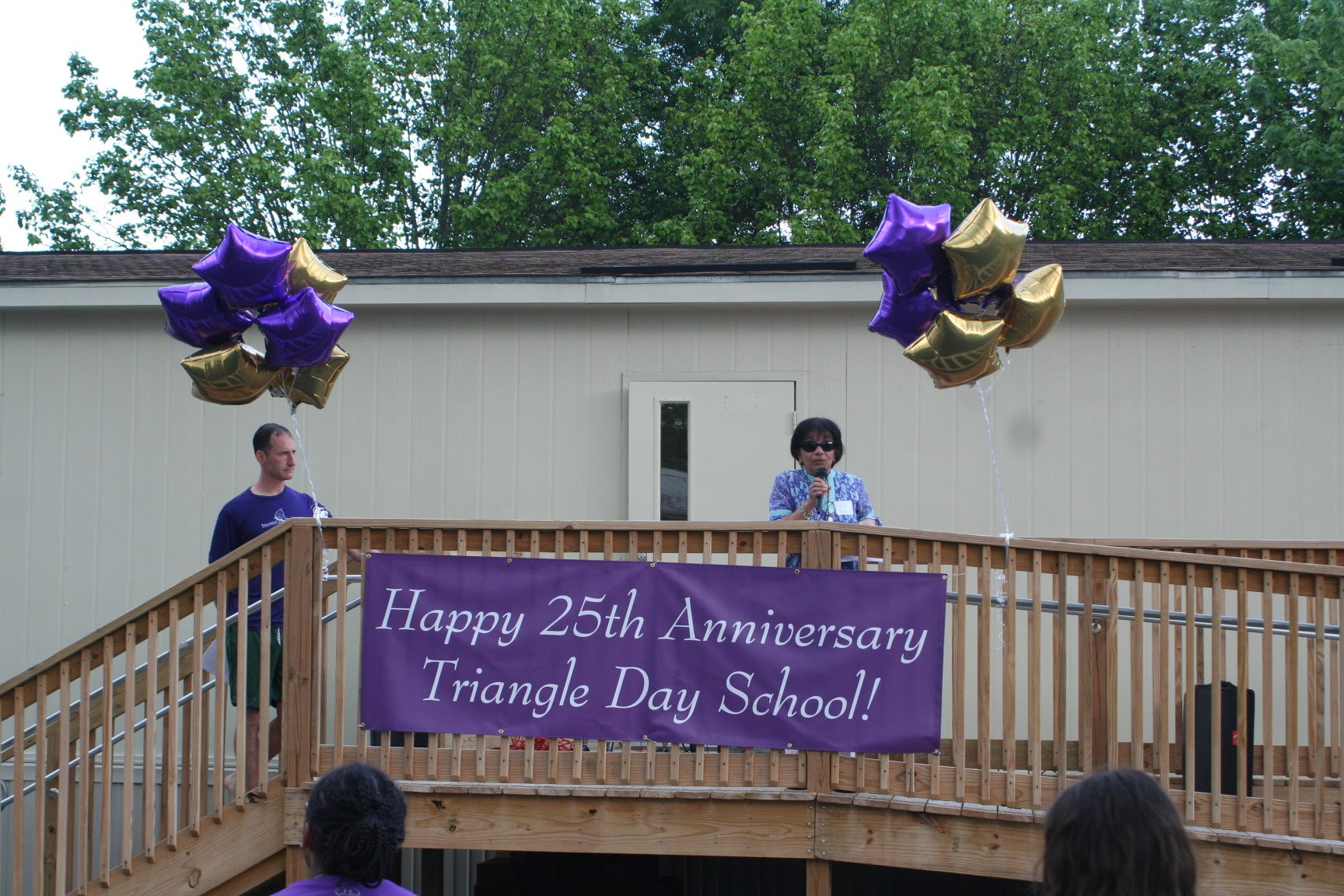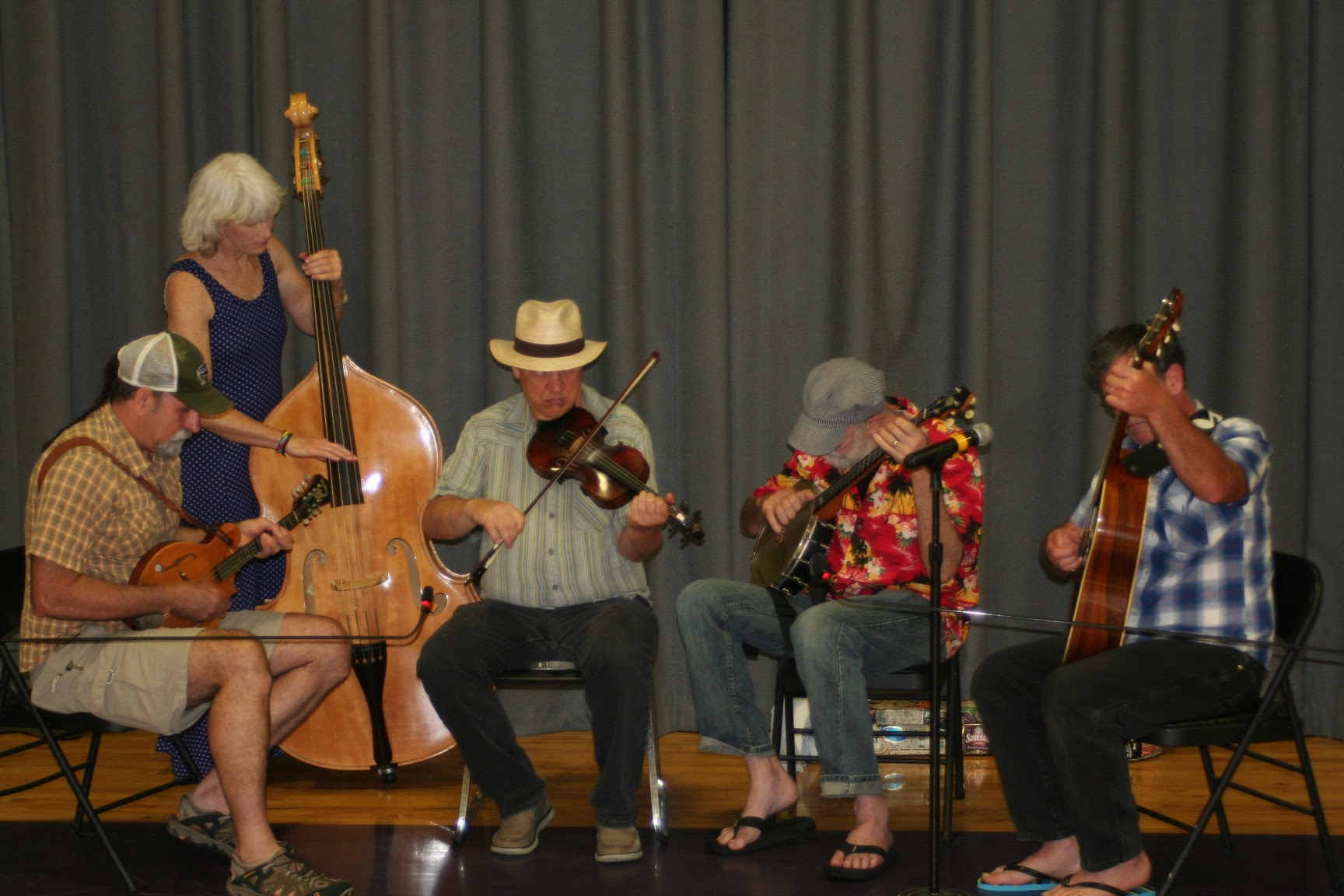 Also on Saturday, I shared some highlights from the first 25 years of TDS. Even as we look to the future, it's important to understand the people, events, and accomplishments that helped shape the TDS of today. I hope you enjoy this brief tour of TDS through the ages, broken into five-year increments:
1991 – 1996
The school opens as Trinity School on this site, previously home to a John Deere sales and service center (1991).
First high school graduation (1992). TDS began as a K-12 school.
The official name changes to Triangle Day School; the high school program is dropped (1993).
The Board of Trustees officially dedicates the library to Bela Kussin (1993). As a former Head and Board member, Bela remains an advocate, volunteer, and friend to TDS today.
The property at 4911 Neal Rd. is purchased from original owners (1995).
TDS organizes its first Annual Auction (1996).
During these five years, Ms. Tedeschi joins the TDS faculty (1993).
1996 – 2001
TDS tops the 100 student barrier for the first time (1996).
TDS launches a stand-alone Middle School program; the Middle School wing is constructed (1996).
The Great Fifth Grade Adventure begins (1998).
Myers Field opens, dedicated to Al Myers, who worked tirelessly to clear and prepare the field (1998).
The official mascot changes from Titans to Tornados.
The Technology Lab opens (2000).
TDS joins the Southern Association of Independent Schools (2000).
Ms. Lucas and Ms. Simpson join the TDS faculty.
2001 – 2006
TDS hosts its first Grandparents Day (2002).
The barn is torn down, and the Gymnasium is built in its place (2004).
The Back Building is constructed; it's home to art classrooms and the library (2004).
TDS adds more athletic teams and purchases a bus for field trips and athletics (2005).
Ms. Aguilar and Mrs. Myers join TDS.
2006 – 2011
TDS purchases the land across the street and creates soccer and baseball fields (2007-8).
Marcy's Run is established in memory of Marcy Speer (2008). Today the race is known as the Twister Trot
SMART boards are installed in classrooms (2009).
Ms. Gobble, Mrs. Durham, Coach Morrison, Ms. Hoyle, Ms. Cowan, Ms. Fisher, Mr. Forringer, Dr. Nelson, Mr. Dowd, and Mrs. Logan join TDS.
2011 – 2017
TDS hosts a 20th anniversary celebration (2011).
Transitional Kindergarten is added to the program (2012).
TDS reaches 200 student milestone (2012).
The Technology Lab moves, and the Commons opens (2014).
The Strategic Plan calls for incremental growth of the Lower School (2015).
Middle School goes 1-1 with Chromebooks (2016).
Plans to break ground on new classroom building are unveiled (2017).
Ms. Cabrera, Ms. Tucker, Mr. Yarbrough, Ms. DeLaTorre, Ms. Riebl, Ms. Morgan, Ms. Qualls, Ms. Mandl, Ms. Newman, Mr. Straus, Ms. Bassler, Ms. Hughes, Ms. Womble, Dr. Bankhead, Mr. Butera, Ms. Carnes, Ms. Hopkins, Ms. McAllister, and Dr. Schweller join TDS.
So, where will the next 25 years take us? The future will bring new alumni, new students, new teachers, new Board members, new buildings, and new ways of teaching. Even as all this change takes place, and even as we grow our enrollment and program over the next several years, we will do this without ever losing sight of who we are – a warm and welcoming community devoted to academic excellence and our core values; a place where children are known, valued, and loved; and a school that inspires confidence in each student to lead a life of purpose.