Diversity and Inclusion
Statement of Diversity and Inclusion at TDS
Triangle Day School understands that a community is enriched when many different voices, viewpoints, backgrounds and identities are engaged and celebrated. The school respects, affirms, and protects the worth and dignity of all persons, regardless of race, ethnicity, religion, socioeconomic status, ability, age, sexual orientation, culture, gender, gender identity, or other personal characteristics. We are committed to creating awareness, developing cultural competence, and building a diverse and inclusive environment where all persons are valued
for their unique qualities.
In keeping with the School's long-standing commitment to maintaining a warm, welcoming environment where everyone feels accepted and honored, in 2016 the Board of Trustees created a Diversity Committee in order to better understand the culture of Diversity and Inclusion at the school and identify areas of improvement. The committee is currently comprised of parents, trustees, and faculty. During the 2016-17 academic year:
The Diversity committee created a Diversity and Inclusion statement for TDS, incorporating feedback from faculty and parents. The statement was formally approved by the Board of Trustees in June, 2017.
The school community was surveyed through the National Association of Independent School's Assessment of Inclusivity and Multiculturalism (AIM) in order to ascertain the climate of Diversity and Inclusion among each of its constituents – parents, faculty, staff, trustees, and alumni.
Two school-wide community meetings were held to facilitate in-depth discussions about Diversity and Inclusion with parents and faculty. AIM results were presented, and parents and teachers shared their thoughts and experiences regarding Diversity and Inclusion at TDS.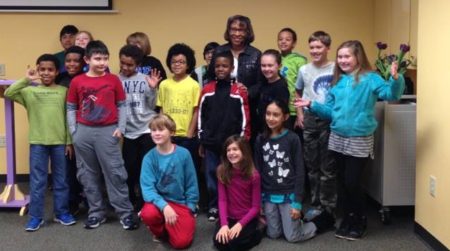 Ongoing work:
The school is committed to ongoing work to promote a diverse and inclusive environment. Next steps include exploring partnerships with organizations in the community which promote enriching experiences to impoverished youth, providing professional development to faculty in Diversity and Inclusion, including implicit bias training, and promoting community awareness among the parents at the school.